I've always loved snowdrops – probably because they're the first flowers to appear in the new year, reminding me that spring is on the way. A few years ago, we dug up the horrible tarmac outside our house and planted a proper front garden, with a wooden garden gate and a path running up to the front door. I planted snowdrops all along the path on either side, and every year I love to see them reappear.
This year, I decided to celebrate them properly with a little linocut print. I used the reduction technique – this is when the same lino block is cut and printed, then recut and reprinted, and so on. Here's my step by step guide on how to make one.
1 Get to know your subject – I looked at the flowers, watching them grow, taking photographs and sketching.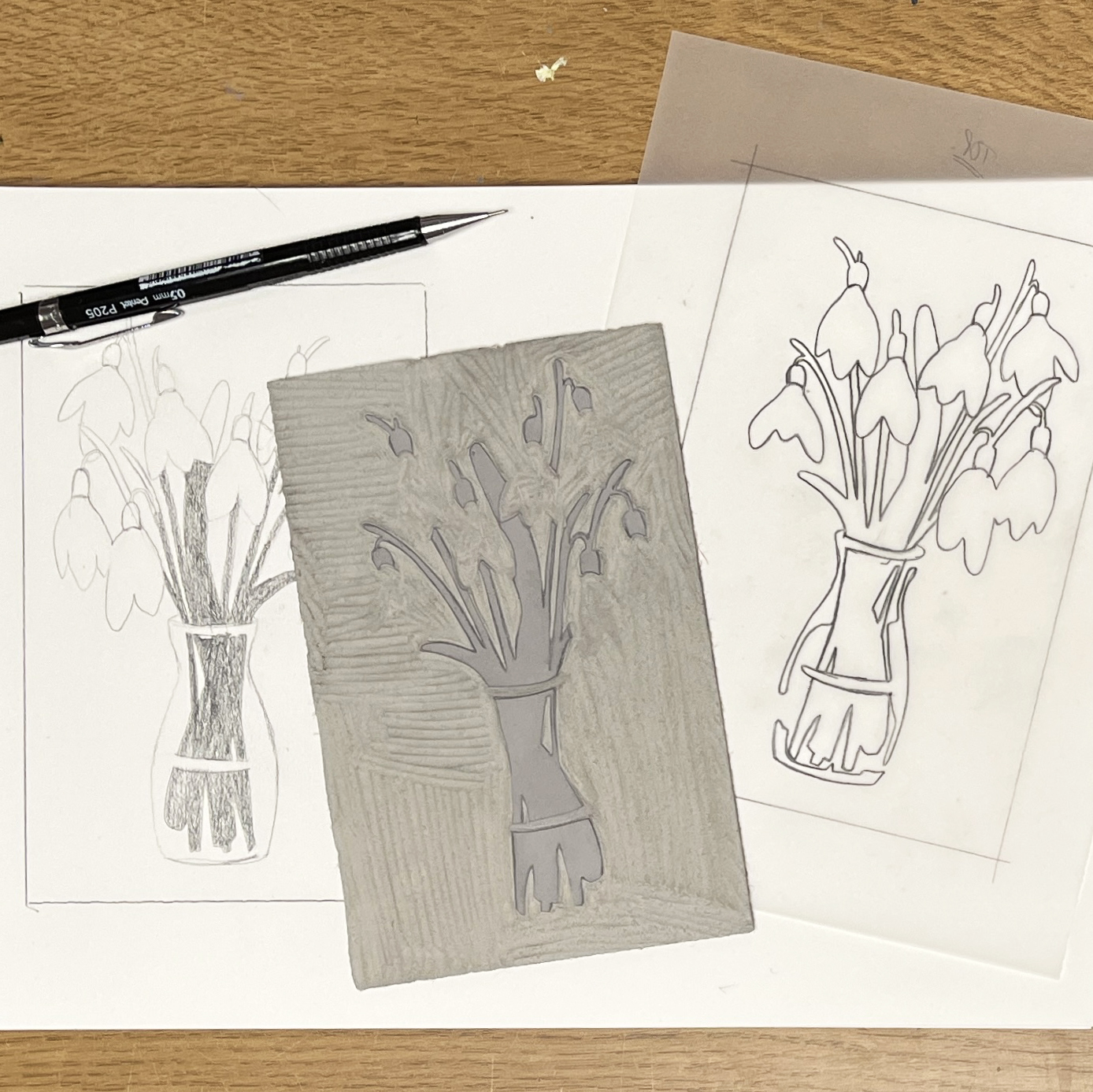 2 Make your design – I decided in the end to depict the flowers in a little bud vase, rather than growing naturally, sketching them out to scale in my sketchbook. It's important at this stage to understand the layers, the order of the printing and how the shapes can be cut.
3 Cutting – my favourite part! First trace the first shapes to be cut onto your lino block. Because the snowdrops are white, I could cut the flowers out first, leaving the white paper to make the petals. I also cut away some of the glass vase, where the light would reflect.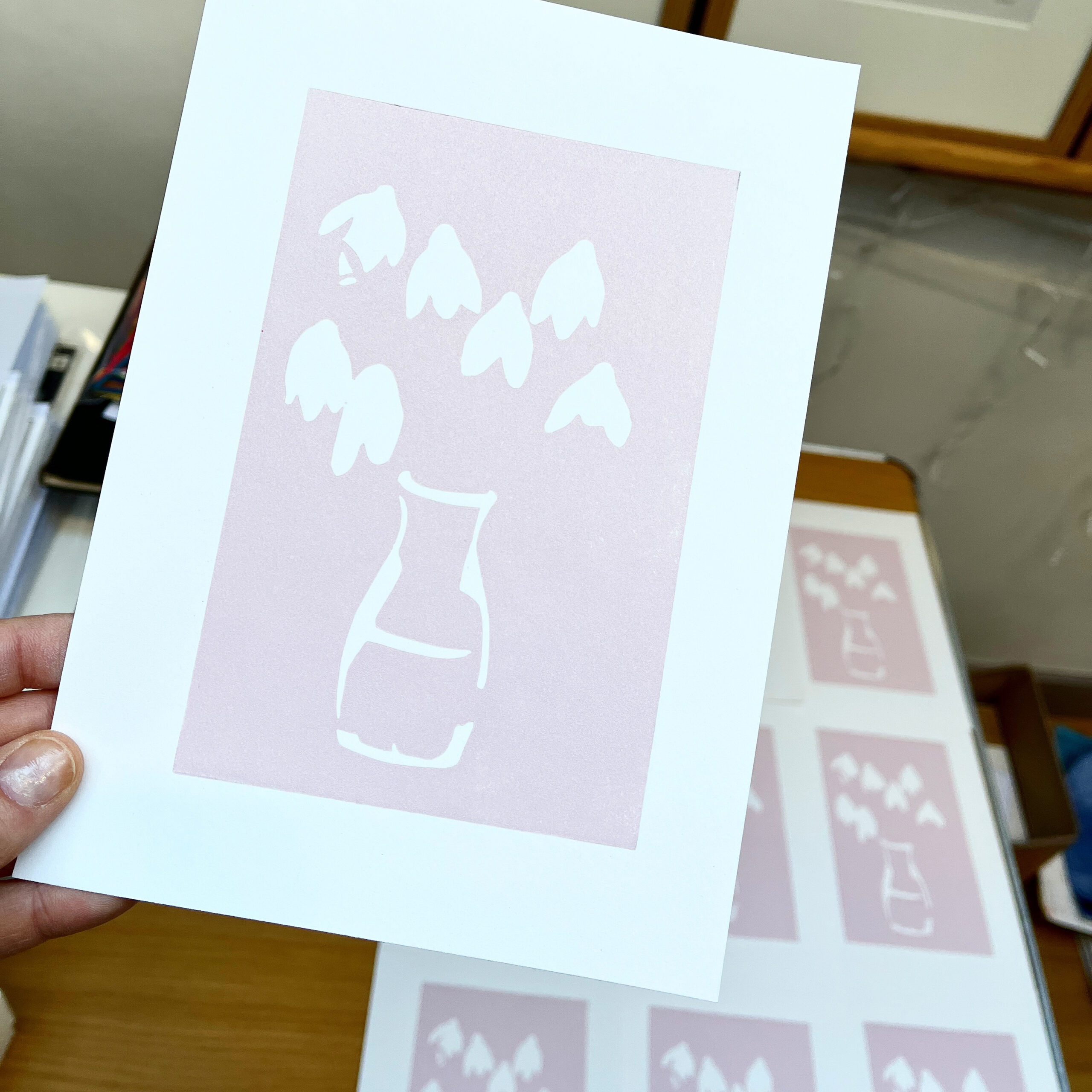 4 Printing – I printed the background in a pale pink colour (pink and green being my current favourite colour combination!).
5 Build up the layers – this is a simple 2-layer print, so the next job was to cut around the leaves and stalks, leaving them standing proud to be printed in green. The rest of the lino surface is completely removed at this stage. It's important to register the block properly on top of the first print (and the right way round!), so that the stalks print in exactly the right place.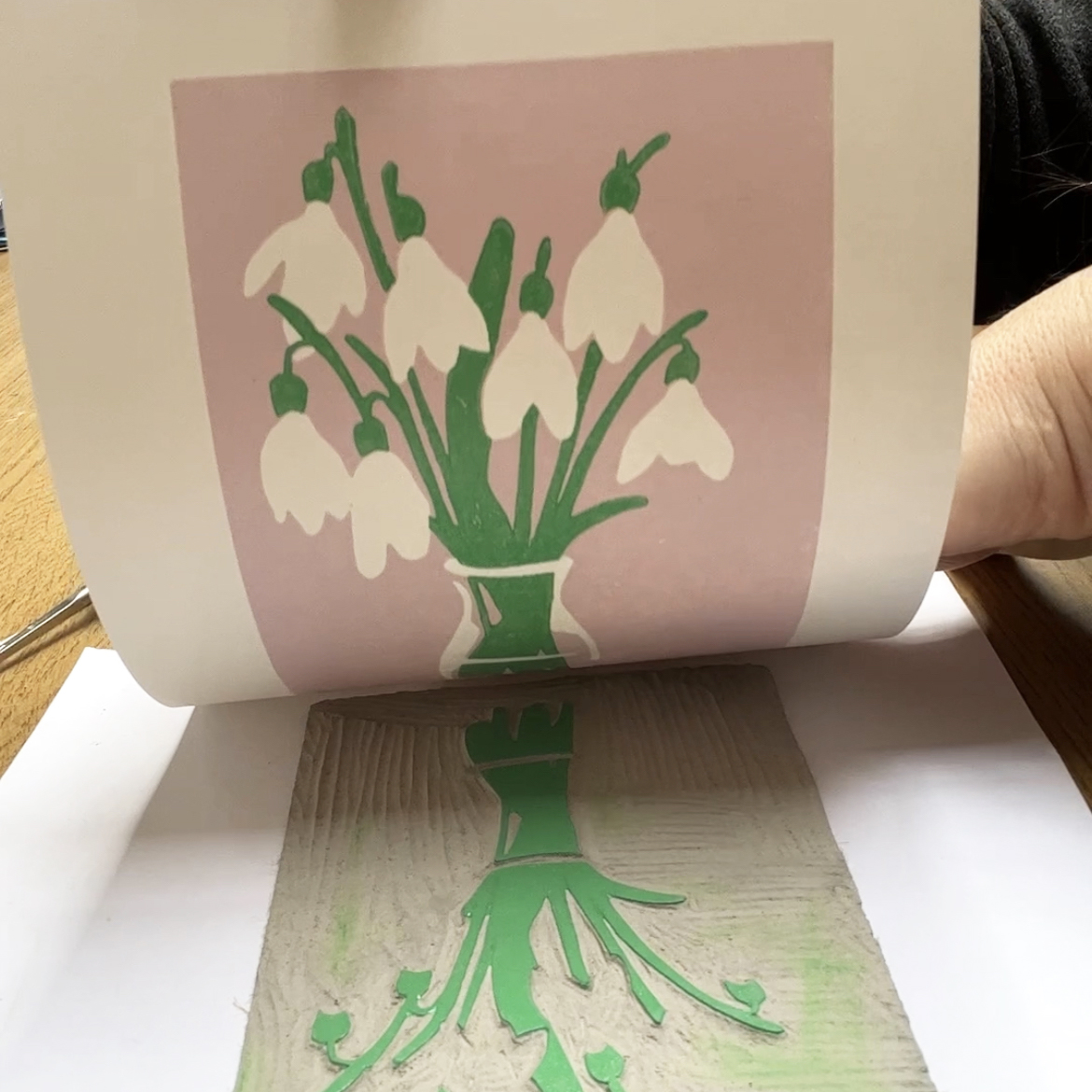 Peeling back the first print of the final layer is always really exciting. I was very pleased with the final result – it's a simple design which is perfect for such a quiet and pretty flower. I made just 8 of these prints, in a limited edition – because the same lino block is cut away with each layer, there's no way to go back and reprint.
.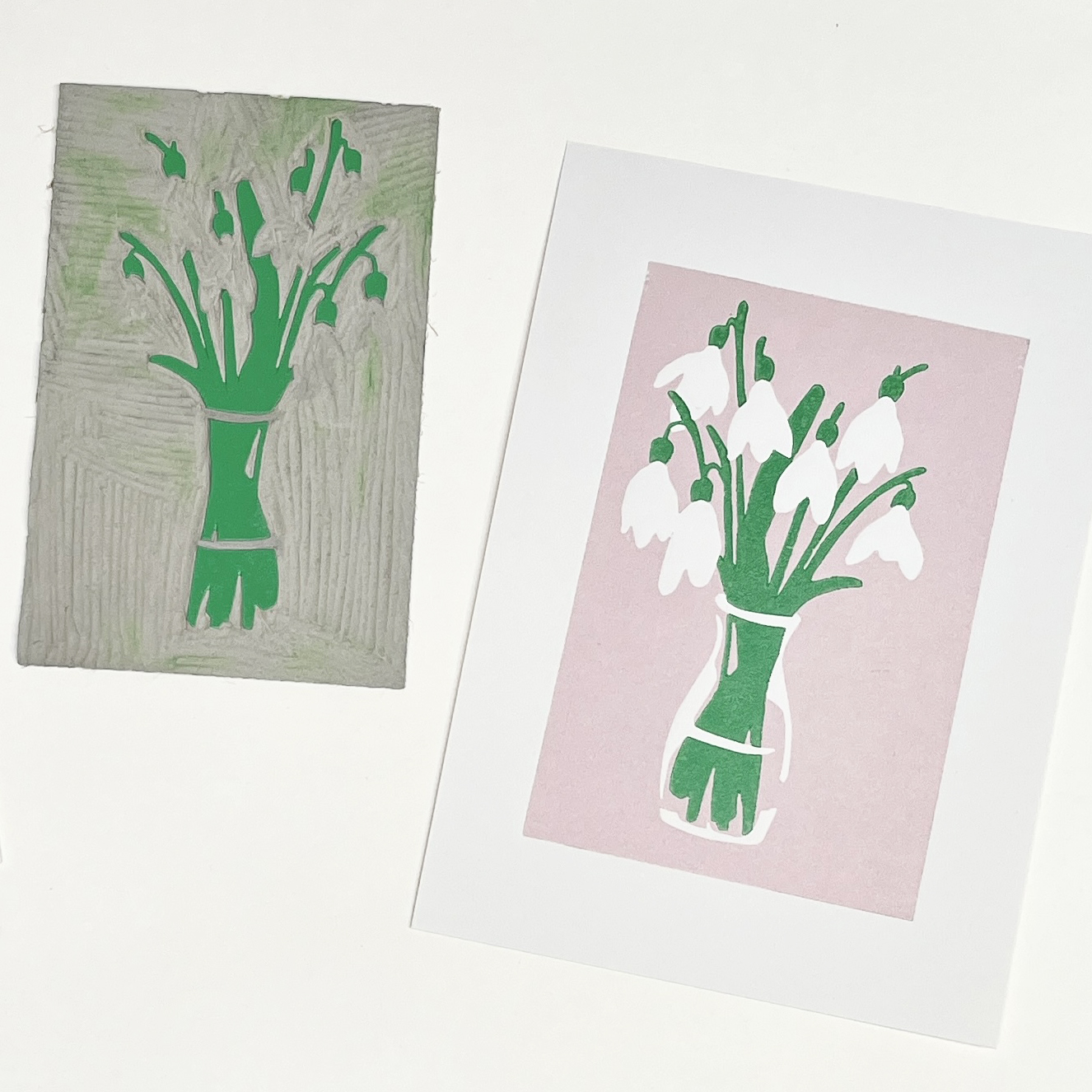 If you'd like to buy one of these prints, they're available in the shop. If you'd like to make your own reduction print, do get in touch about coming to a workshop.