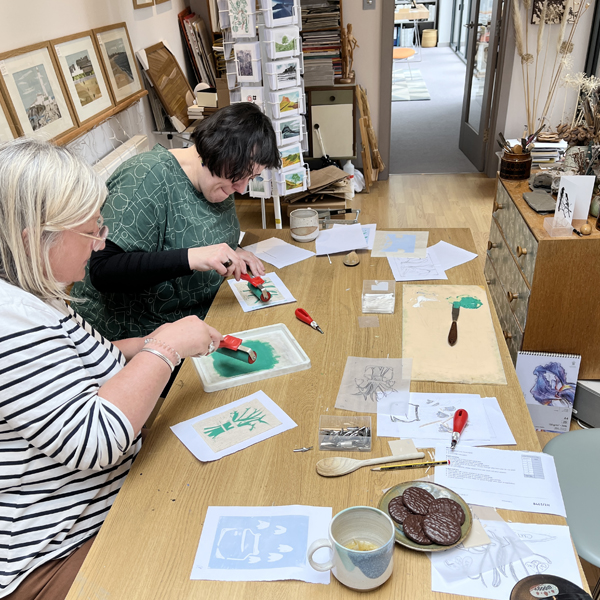 workshops
I have been teaching art for 11 years in local schools, and with children who are home educated, encouraging creativity and introducing skills and techniques, often with a bit of Art History thrown in (my specialist subject!) I also offer workshops in my studio in Newcastle upon Tyne, either on a one-to-one basis, or for small groups of up to 6 people. These are often lino printing classes, but not always.
I'm always happy to tailor workshops to your needs, so if you want a few classes on the basics of printmaking, if you have dabbled with lino already and want to try something new like a reduction technique, or if you want to try something completely different like monoprint or collage, just get in touch and I can put together some workshop outlines for you.
If you would like to come with a group of friends (up to 6 people maximum), I can book you in as a group and design a workshop around your needs.
Workshops in the studio are informal affairs. My priority is that everyone feels relaxed, enjoys the process and does something creative, even if it pushes you ever so slightly outside your comfort zone! This is much more important to me than feeling you've produced a masterpiece (although people are usually pleasantly surprised by what they can do). Plus, I'll make you a cuppa.
It's sometimes tricky to find a time that works for everyone, but I'm very flexible and can do daytimes and evenings, although I do prefer to keep the weekends free if possible.
Gift cards – if you would like to buy the gift of an art workshop, do get in touch. I can offer all sorts of classes and will happily design something specifically suitable to them. Gift cards start at £50.00 for a private 2 hour workshop.
If you don't find an option that works for you here, just get in touch and we can sort out the right thing for you.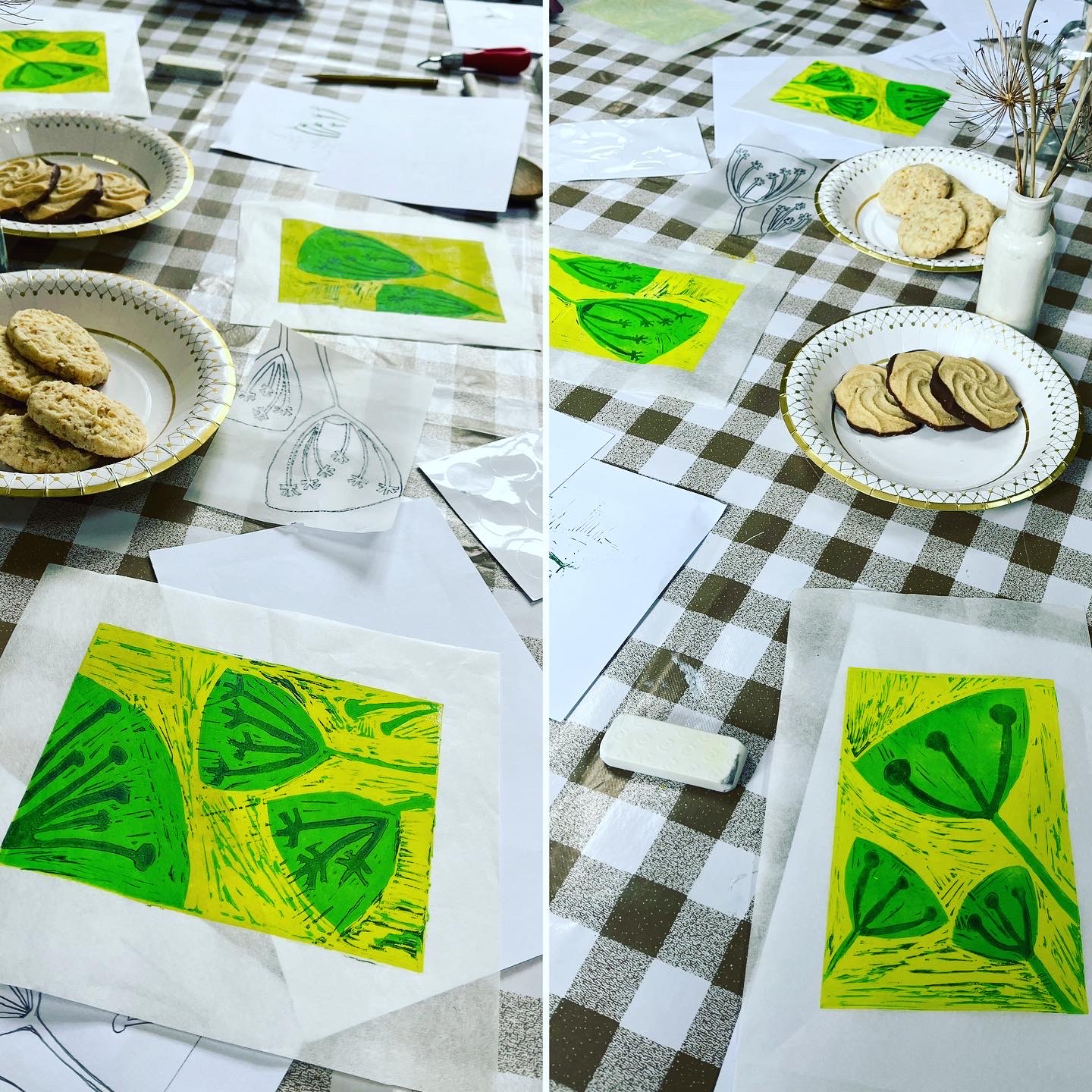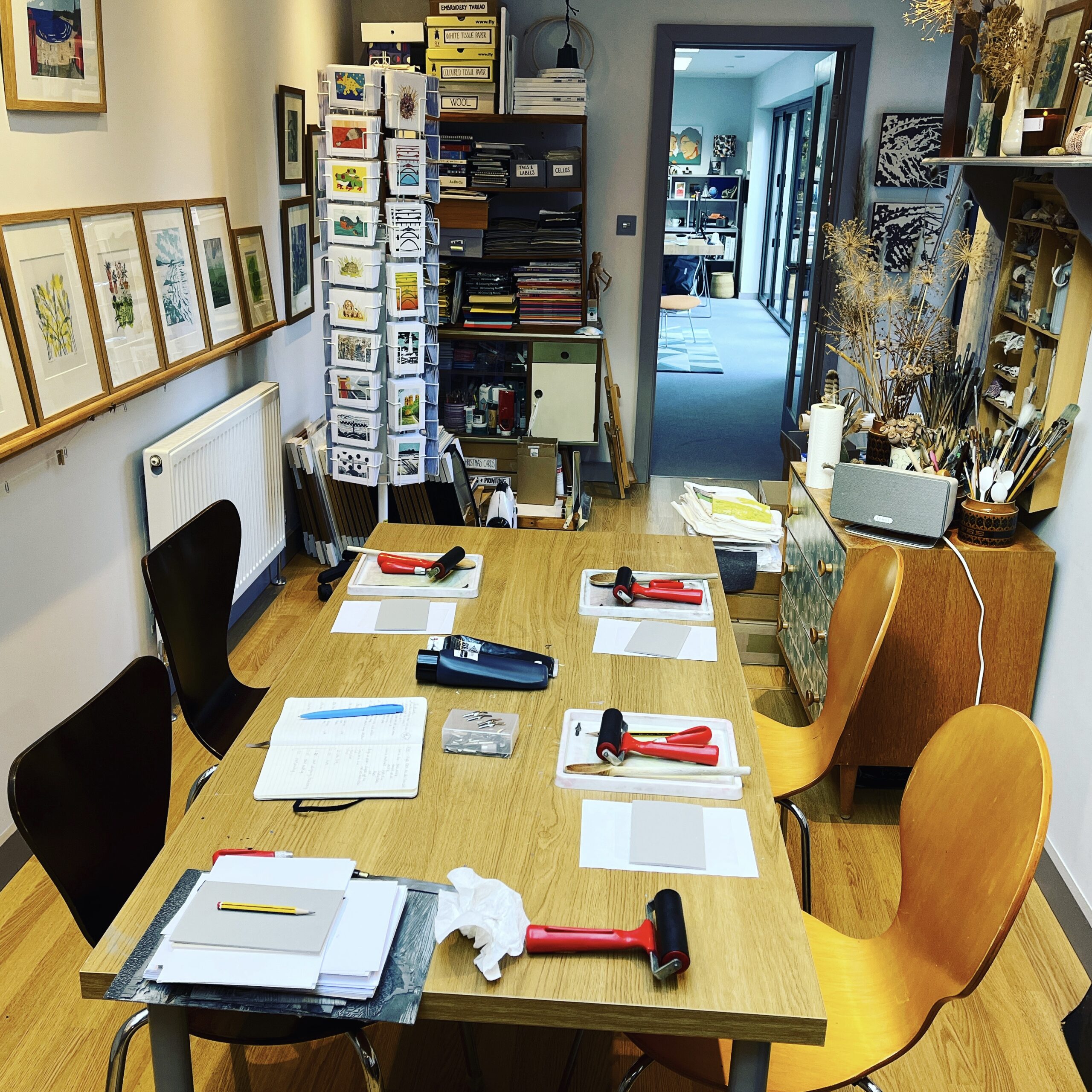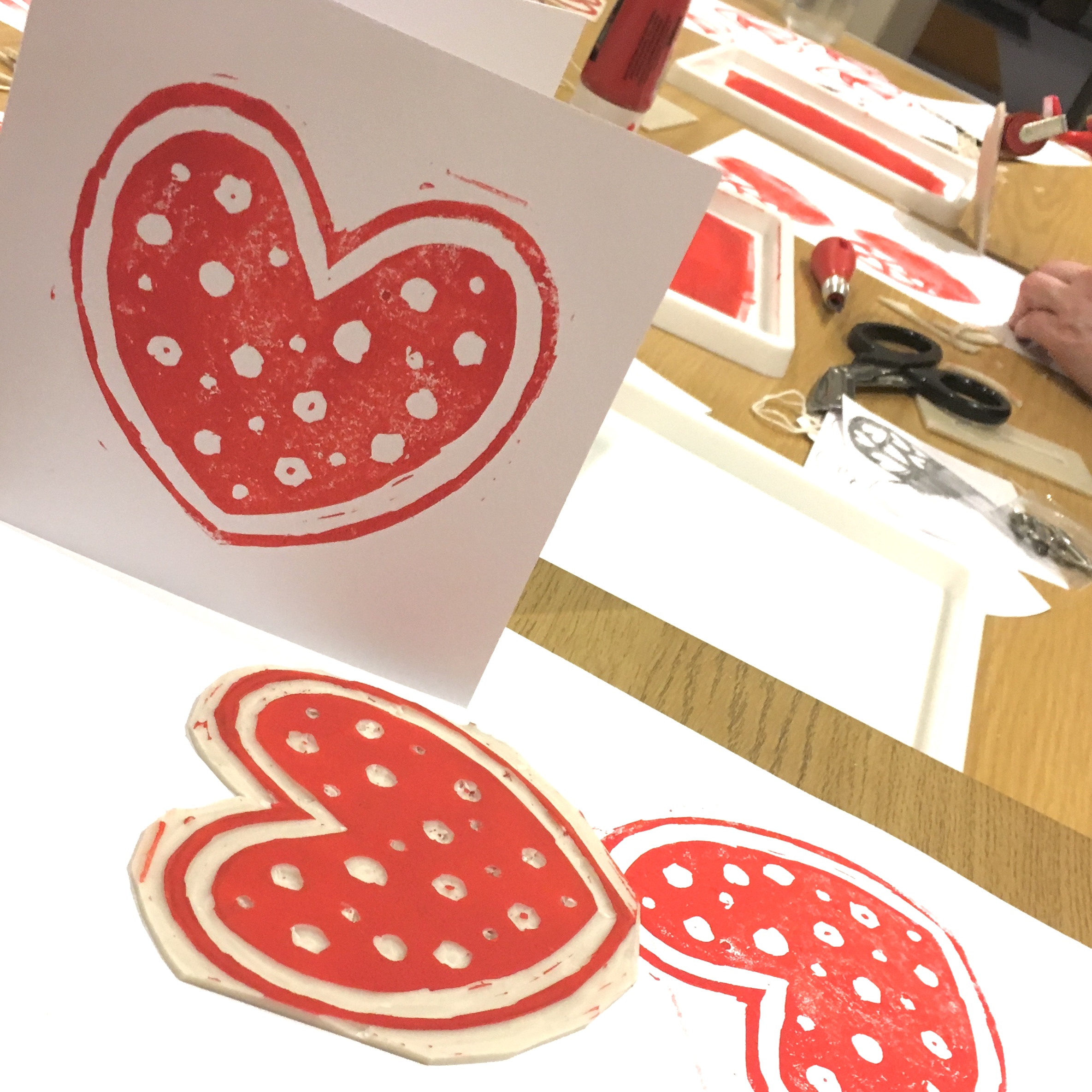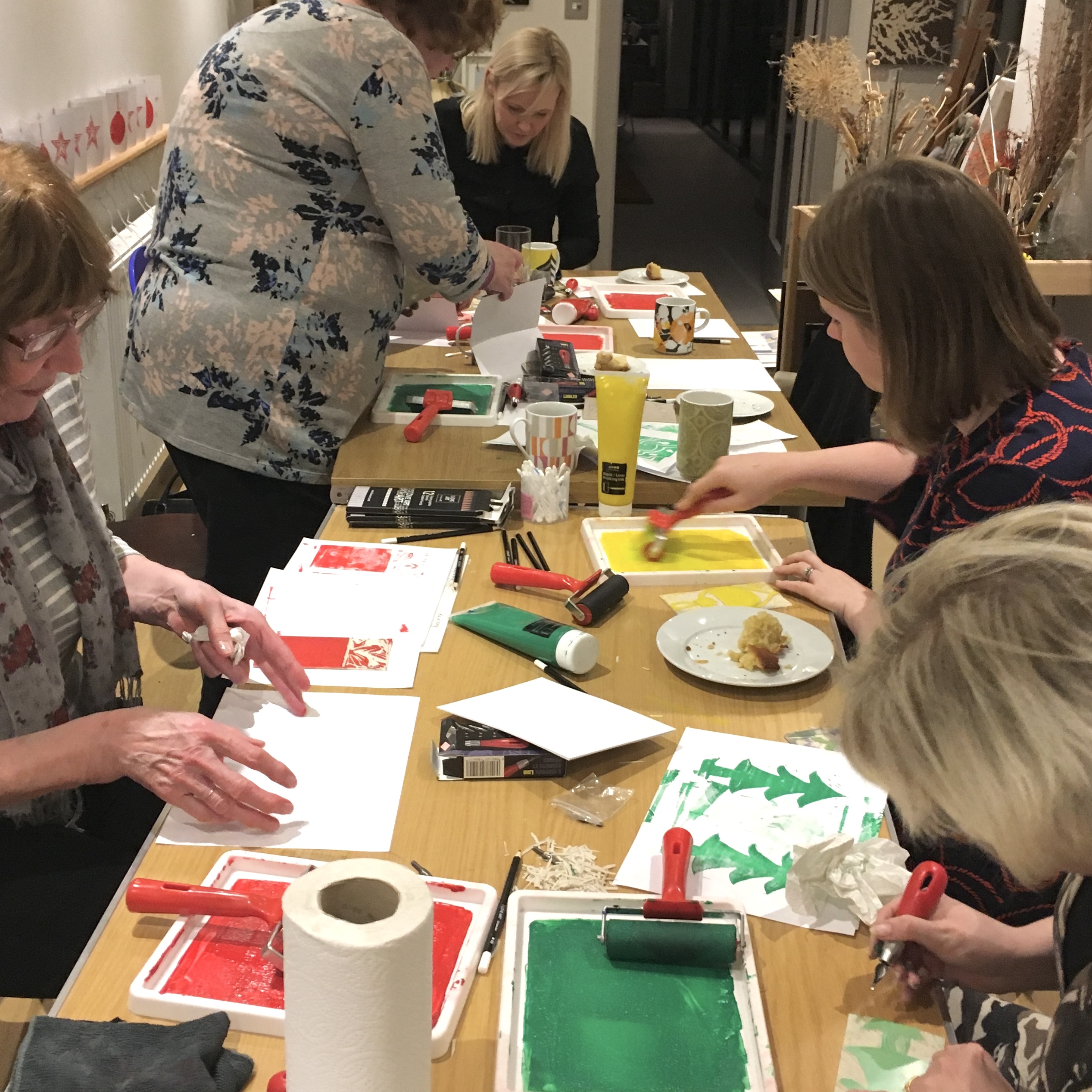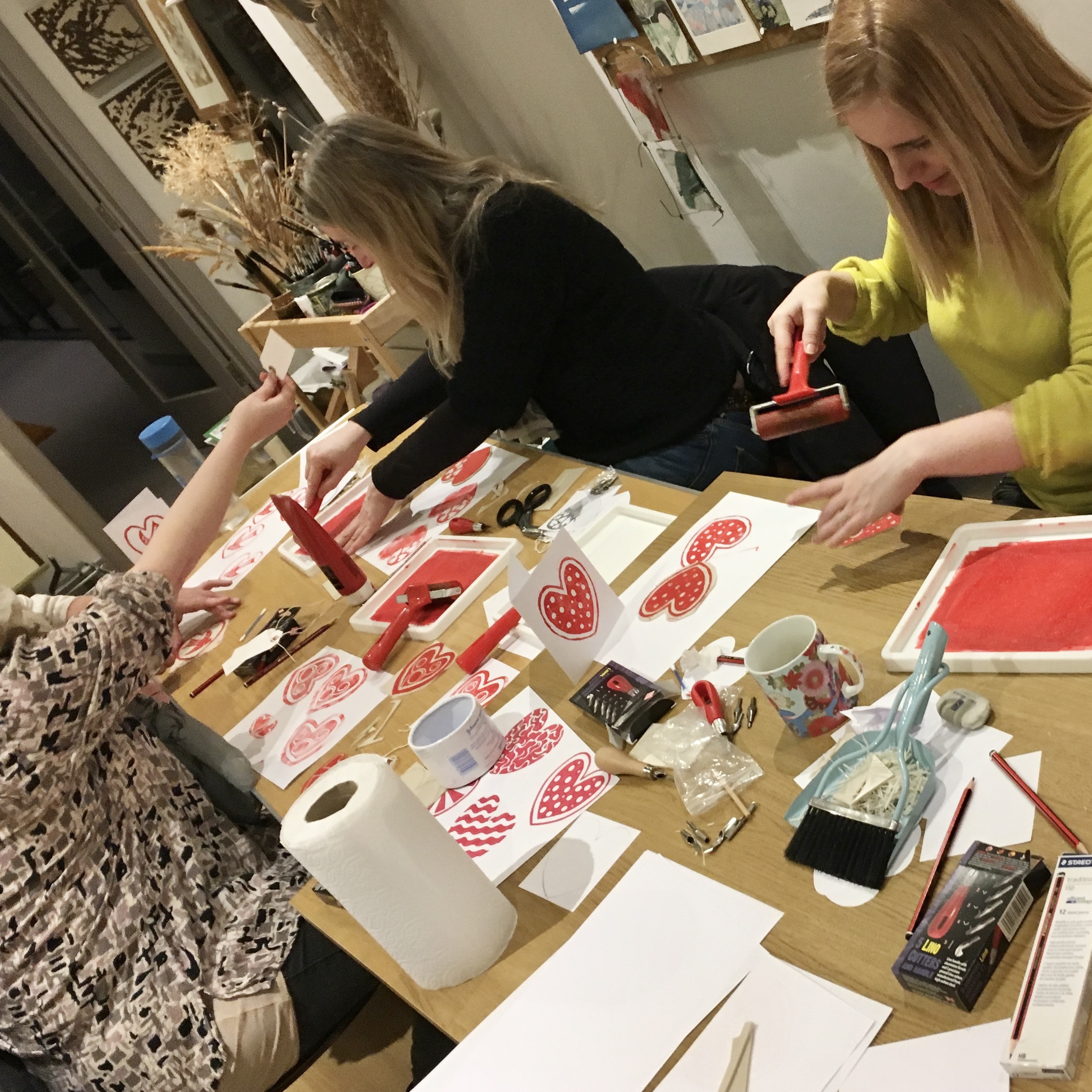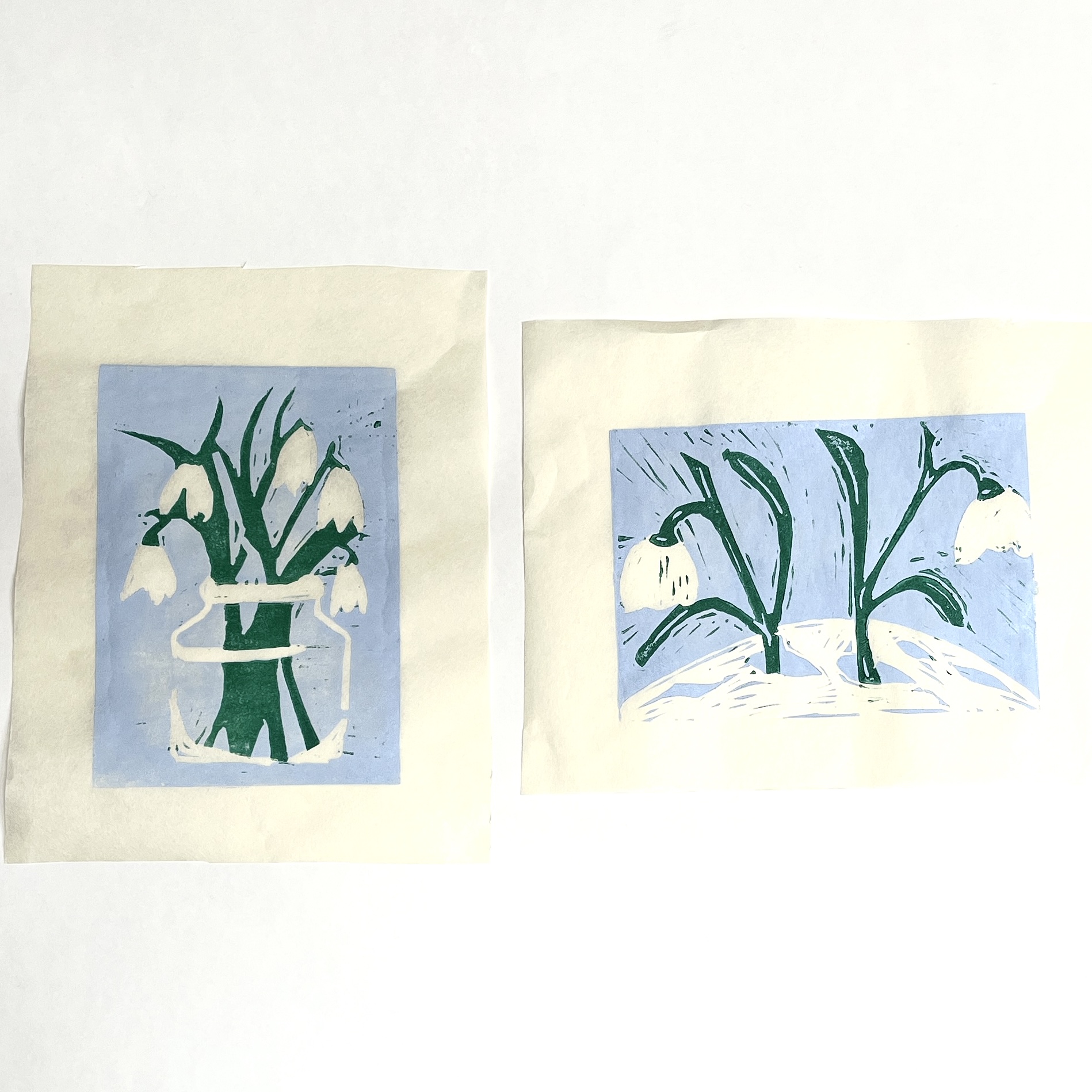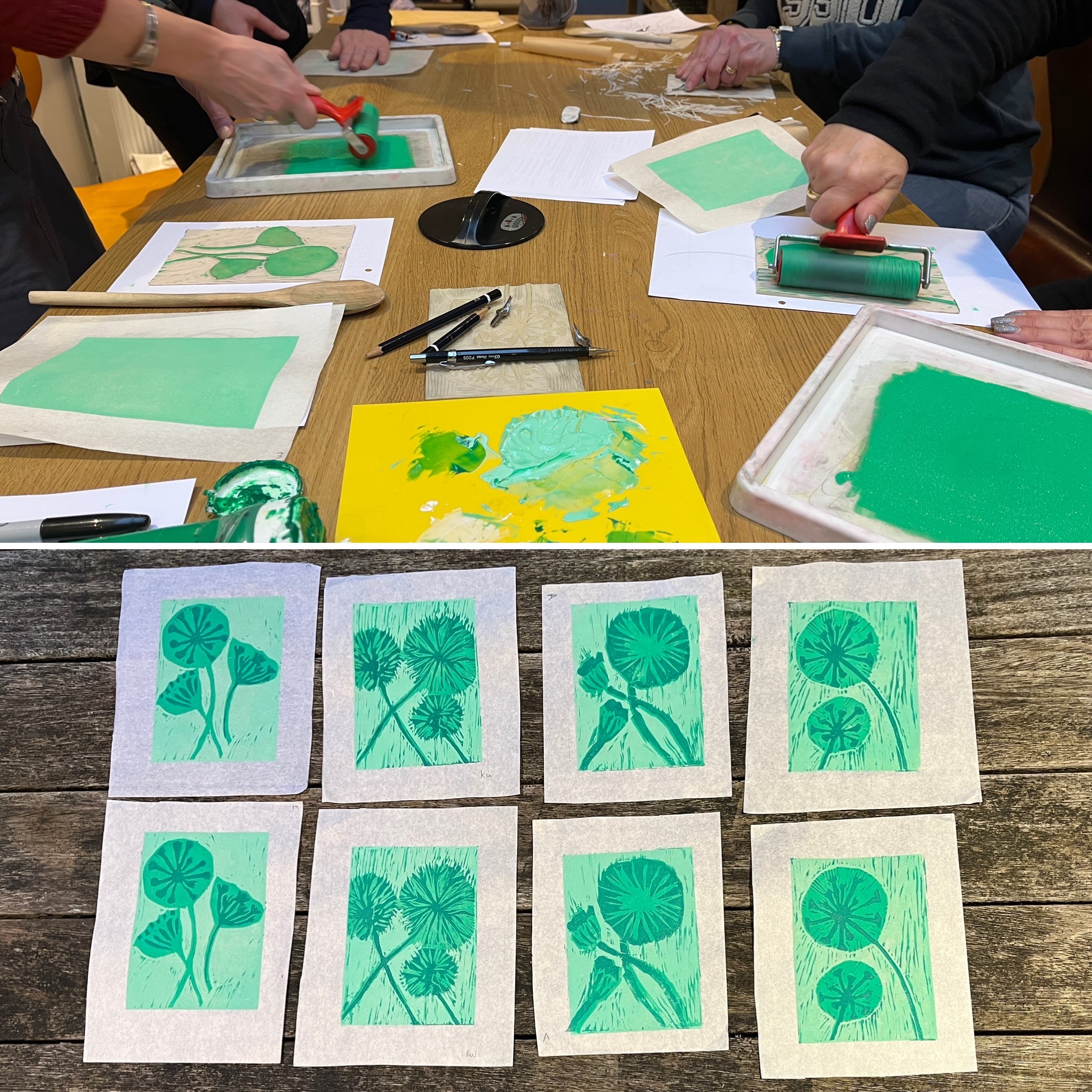 join my mailing list
If you'd like to be kept up to date on new work, exhibitions, events and workshops, and to receive an invitation to my annual Open Studio, then please sign up to my mailing list. Newsletters are very occasional, but are full of snippets about what I've been working on and what I've got coming up.