In the autumn of 2022, I spent a couple of days in a Lakeland pub with my husband, taking blustery walks during the day with enormous doorstep cheese and pickle sandwiches, and supping beer from the in-house brewery in the cosy bar in the evenings. Our room was out the back, across a courtyard and up a narrow flight of stairs, and the view from our bedroom window was what was to become my latest landscape print: Barngates.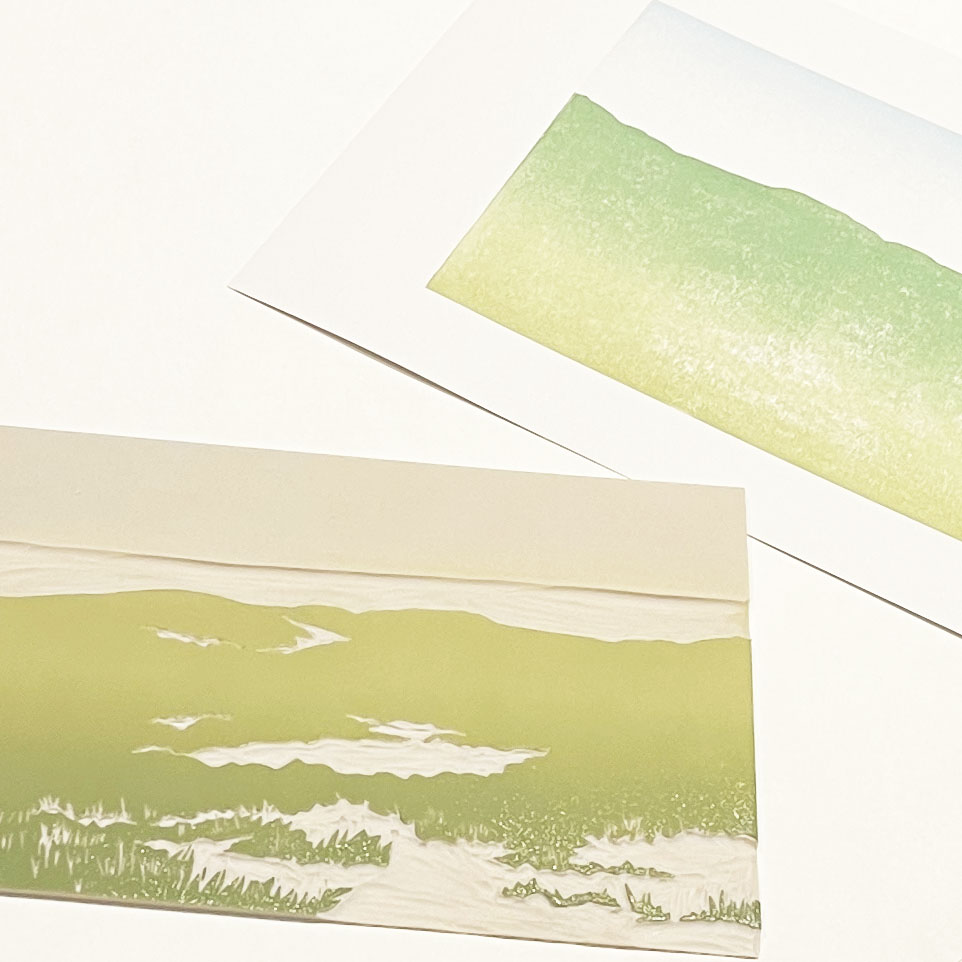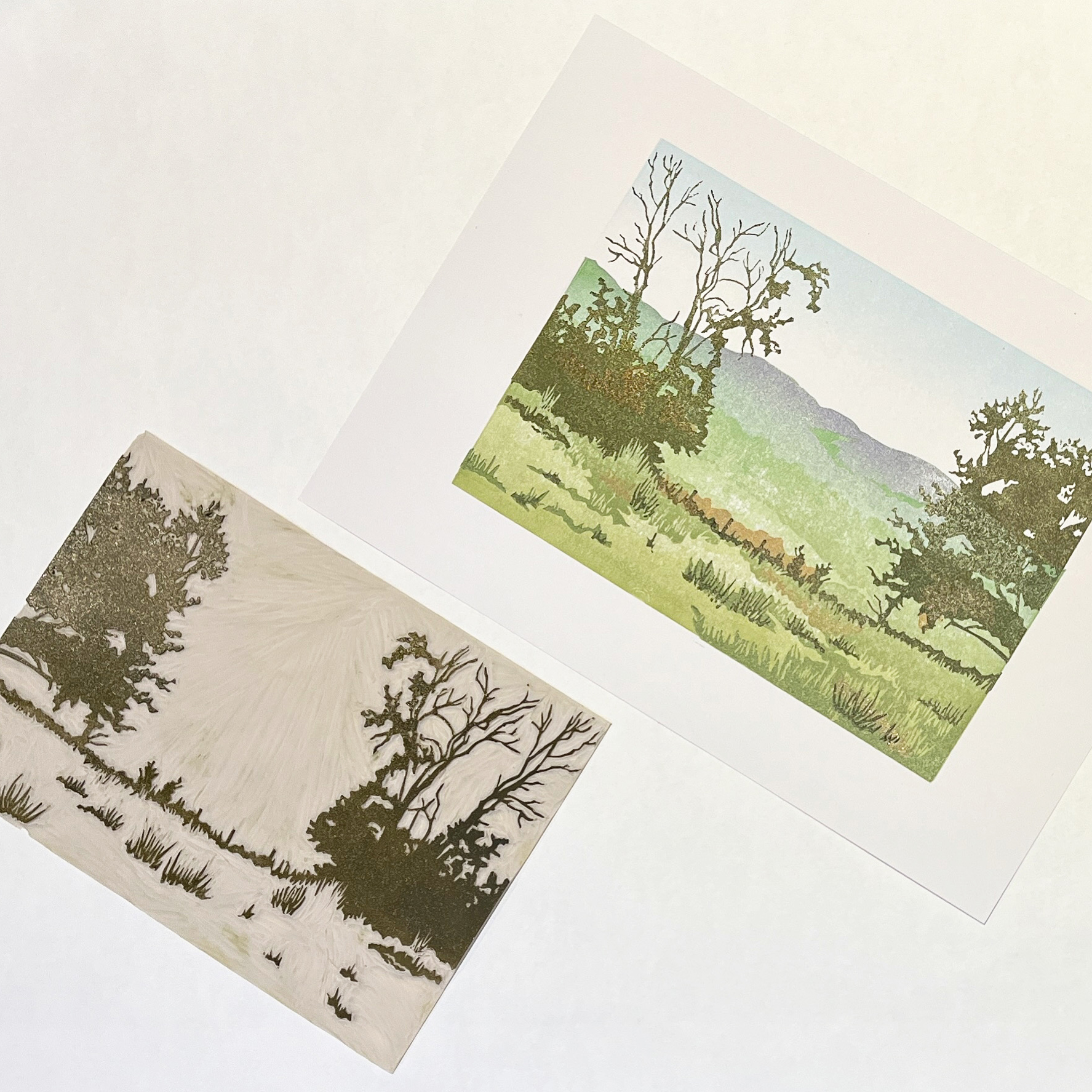 I loved the view and immediately knew I'd make a print of it. It's strange how this happens, but I always go with my gut and follow through. It took several months to take shape, as it was a complicated view to translate into a linocut print. I wanted to capture the colours of autumn in the print (it was the first time I'd been to the Lake District in the autumn, and the umber of the bracken and the lilac of the heather blew me away). I also wanted to capture the mistiness of the far hills and the scruffiness of the hedgerow and onion grass in the foreground. It took several sketches to get the composition right, as things generally have to be simplified for lino and printing layers have to be taken into consideration.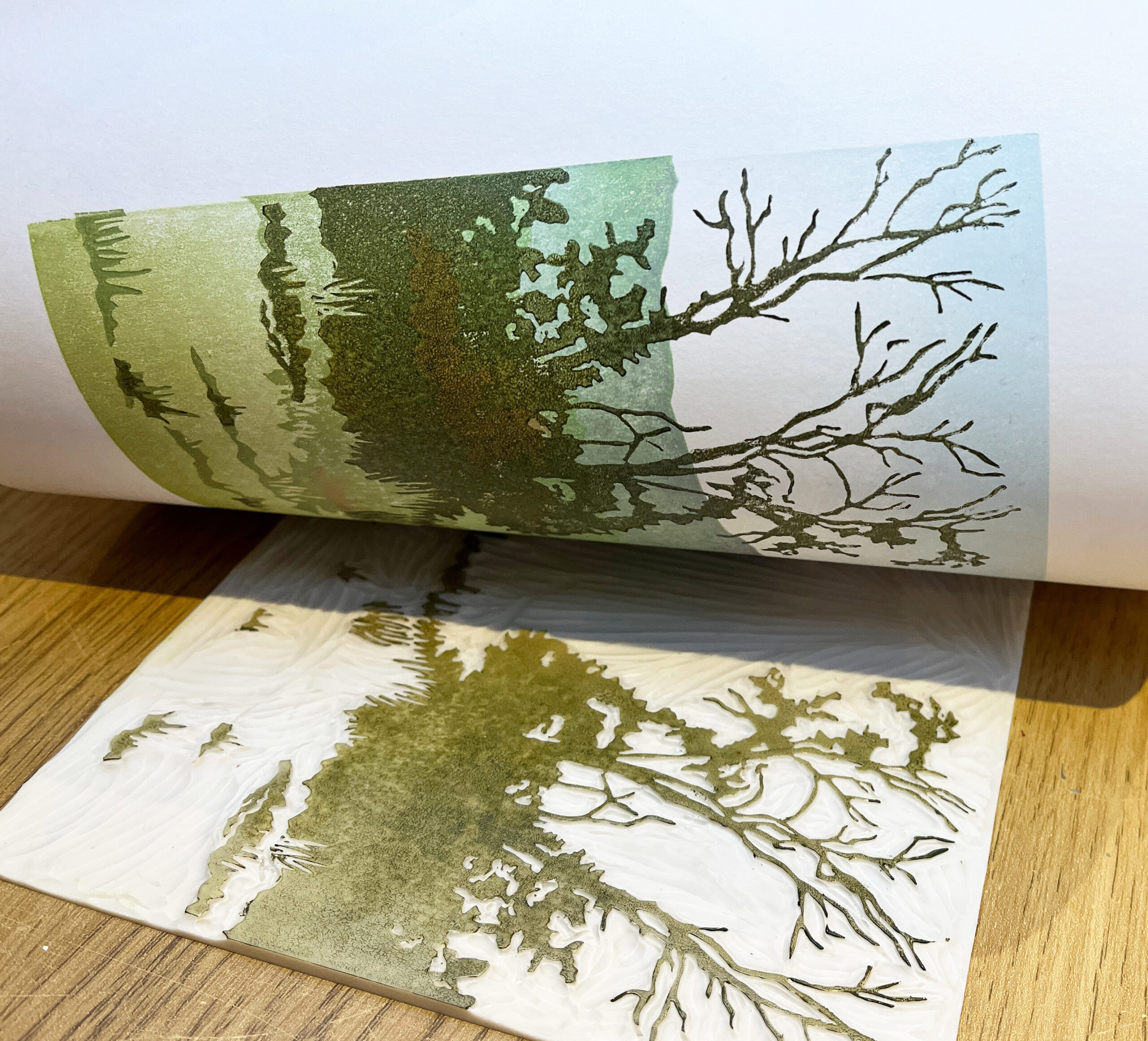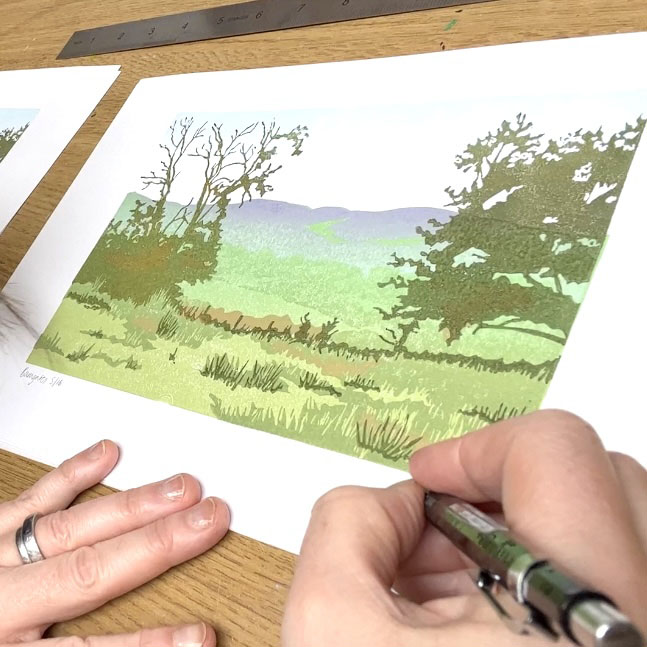 I eventually decided on a 2 block print, the first block being a reduction print in 4 layers and the second being the darkest colours on the foreground and trees. I used Cranfield oil based inks, with added extender on the paler layers such as the graded sky and the mist. Drying times varied but overall I was printing for about 4 weeks.
Although the view is inspired by a specific place in Cumbria, this is not a well-known fell or a popular lake. It could really be anywhere, just a corner of a field with the hills unfolding beyond. What I like about it is the sense of calm and continuity it has, the fact that it's not an idealised view but an honest one, with uneven fence posts, scabby grass and windswept trees. And of course, I also like the fact that it reminds me of a lovely well-earned weekend break in one of my favourite corners of the world.
Barngates, original linocut print, limited edition of 16, available in the online shop.